Hey, my loves :-)
It's Wednesday night and I'm relaxing with a beer.
So, without further ado, allow me to begin!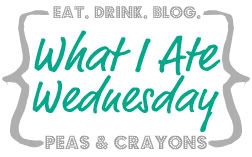 My day yesterday began no different than many others, with my typical water and tea in the morning, followed by a smoothie for breakfast.
When we got home, I was SUPER hungry and couldn't decide what to make. I was craving several different things at once. So, I decided to just begin with a very MINI bowl of oats.
Very banana-y oats topped with some coconut earth balance, ground flax seeds and cinnamon.
And then, because Woody made them, I just HAD to eat a tiny portion of his nachos. :-)
Not a very typical lunch for me, but hey, who am I to judge?!
At some point in the afternoon, I sipped on one of these.
My FAVORITE Kombucha at the moment :-)
Then, I ended up munching a bunch of these as I was picking them in the garden.
Grilled goat cheese sandwich (on Udi's bread) with bilberry Jam and a fried egg. (On a side note, every single time I type FRIED, I always end up typing FRIEND instead and have to hit backspace.) But, back to the sandwich...
AWESOME. That's all I have to say.
I pretty much figured that sandwich was going to be dinner, but I got hungry again a little while later so I made another smoothie.
This one was something like: banana, cherries, spinach, water, Sunwarrior chocolate protein powder and...that might be it. Topped with the same as my morning smoothie: Perky's and Leapin Lemurs.
Kind of a strange day of eats for me. Not a single salad! But, I'm not complaining. I still felt totally satisfied and nourished.
And now for the BONUS round!!!
Haha :-) All this means is that I have a few random photos of yummy things I've eaten in the last week or so and they insisted that they be shared. So, here they are:
Sweet potato topped with black beans, pico de gallo, avocado, cheese, greens and other things, plus a veggie taco. Not from my kitchen though! From a place called Papas and Pollo. It's pretty, huh? :-)
Green beans from the garden, roasted and dipped in a yummy spicy sauce made with vegenaise and "cock sauce" (aka: Sriracha.)
Mixed greens salad topped with baked beans (left-over from the previous picture) lots of cilantro, fried egg, nutritional yeast and "cock sauce."
Thank you my friends! This concludes my: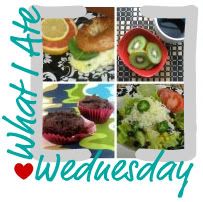 Now, I'm off to finish the last few pages of my book! I'm reading The Books Of Pellinor by Alison Croggon. It has been a pretty good fantasy series. It may not the BEST series I've ever read (it ain't no Harry Potter, that's fo sho!) but, I'm still a little sad it's about to be over. If anyone has any good book recommendations, please pass them on!
Another thing, today marks the one year anniversary of when I officially began moving in with Woody! Yay! We've lived together for a year and we still like each other ;-)
Okay, I really am done now. Thank you for reading! I really love you whether I know you or not, and you are appreciated :-)